Everyone knows Mike Vick. The star from Virginia Tech. The star in Atlanta. And now, the face of PETA. He is now one of the most highly scruntinized athletes in recent memory, other than Barry Bonds. It is nearly impossible to find another athlete with such a "fall from grace" (thanks Mike and Mike in the Morning) as Mike did. I will now unveil my top 5 athletes, who in my opinion, not including Vick, fell from the top of the sports pantheon faster than anyone has ever done.
5. Doc Gooden
Gooden was on track to be the greatest pitcher of his generation or any generation. Gooden's rookie season in 1984 can only be compared to Bob Feller's of 1941. Except, Gooden had the most dominate rookie season to date. I mean, the guy had 276 in a year at the age of 19! Nineteen! Back then, him and Darryl Strawberry were the bash brothers before Jose Canseco and Mark McGwire. The next year, he was even better, winning the triple crown in one of the greatest years ever in the history of baseball. The year after that, he won 20 games. But in 1987, the wheels began to fall off. He tested positive for cocaine and then two years later, he suffered a shoulder injury. Then the years after that, his combined record was 22-28. The rest of his career and life began to get ugly after that, testing positive for cocaine twice and even being suspended the entire 1995 year. He then rebounded to throw a no-hitter in 1996, but was never, ever near what he was in the mid-80's.
4. Mark McGwire
There really has never been a fall off the field quite like McGwire's. He was a baseball god in the late-90's and was arguably one of the most magnificant and awe-inspiring players ever to set foot on a baseball diamond. His majestic shots would inspire a nation. In the beginning of the new millenium, McGwire started to slowly and quitely disappear off the face of the baseball earth, until one infamous day in 2005 where McGwire uttered the now infamous words: "I'm not here to talk about the past...". McGwire is now a poster boy for steroid use and all the sscars that baseball now has from the time where McGwire ruled. People now look at his name in shame instead of remembering him for his monstorous blasts.
3. Darryl Strawberry
You may begin to notice a trend here on this list. Most of the "fall from gracers" tend to be baseballers. Well, no different here! Strawberry was supposed to be the greatest thing since Ted Williams. He started off his career in 8 out of 9 nine all-star games. He constantly was a mid-30 home run basher and had 280 home runs by age 29. He seemed destined to challenge the record of Hank Aaron.
He wouldn't his 300th home run until he was 35.
He seemed always in trouble with the law and, like Doc Gooden, was suspended for nearly the whole 1995 season for cocaine use. After that, everything went downhill, including his life. He seemed to be constantly in rehab or always be the subject of a suing or an arrest. In my opinion, his talent was much more wasted then Gooden because, it always seemed like Strawberry could come back and perform, and he didn't.
2. "Shoeless" Joe Jackson
Jackson was a part, at that time, a part of a scandal bigger than steroids. Jackson has the third highest batting average of all-time (but you wouldn't know it because all his records have been erased) and holds the sixth highest batting average ever in a season, .408. In fact, Babe Ruth had said that he modeled his batting stance after Jackson's. But all this doesn't matter. He was alledged to conspire and fix the 1918 World Series, even though Jackson had the highest batting average of anyone in the series. Jackson, a known illiterate, may have not known what he had done, but you don't have to read to know money. Even though he was proven "not guilty" in a court of law, Jackson was still banned for life by Commisioner Kenesaw Mountain Landis. He could have been Rogers Hornsby before Rogers Hornsby.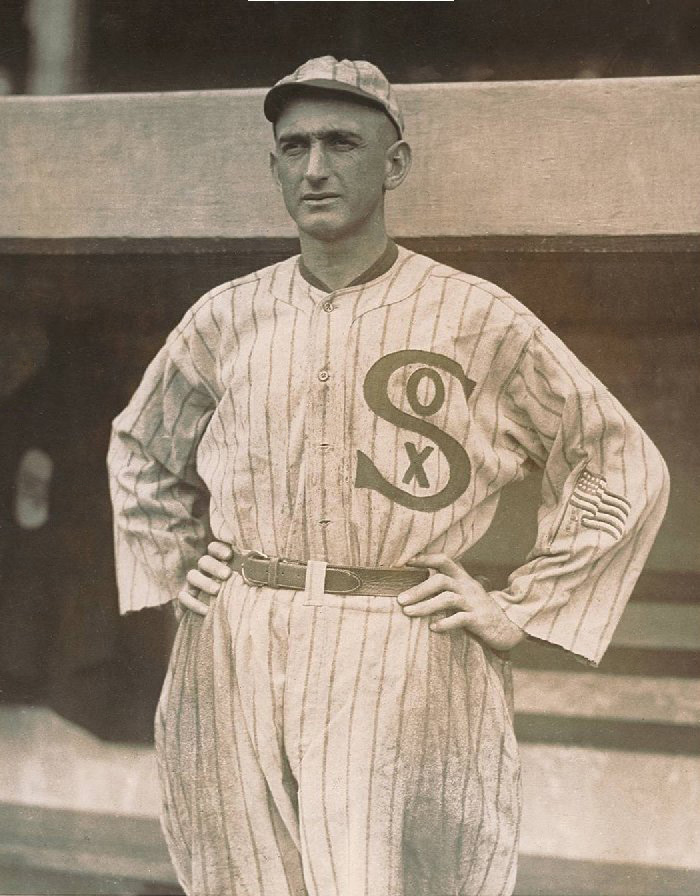 T-1. Mike Tyson and O.J. Simpson
Let me start out with Simpson. This guy was a cult-hero. He was a Heisman winner at USC and rushed for more than 11,000 yards in his NFL career. He then went on to be a very popular actor and a famous broadcaster for Monday Night Football. His acting career was very illustrious, as he appeared in many different roles. But that infamous murder case dubbed "Trial of the Century" by some, basically ruined and tarnished his image. O.J. had a lot going for him, but then it all went to waste.
Next is Mike Tyson. Tyson was on to become one of the greatest boxers of all-time. He demolished Larry Holmes and Michael Spinks. In my opinion however, the turning point is career was not when his trainer died, but when he lost to Buster Douglas. That may have ruined his career more so then when Cus D'Amato died. Then it all went downhill. He got three years in the slammer and then bit off Evander Holyfield's year. Just a few years ago, Tyson filed for
bankruptcy.